It's the series we love. From iconic one-liners to the infallible Jamie Doran, we just can't get enough of The Bachelor franchise.
With a combined twenty seasons here in Australia, there are some moments that stand out more than others.
From Vanessa Sunshine to that chocolate bath, we've seen so much unforgettable content it's hard to put into words.
In honour of this, we've ranked the top 10 moments and characters for an absolutely batsh*t trip down memory lane.
10. Vanessa Sunshine. Period.
Hailing from Nick the 'Honey Badger' Cummins' season of The Bachelor Australia, Vanessa Sunshine is the woman we all wish we were.
Sure, Cat from Bali might have referred to her as, "a bit of a pest" but to us, she's an icon.
From the time she admitted she wasn't thrilled at the choice in Bachie, down to her farewell — Vanessa Sunshine will go down as one of the most epic women cast in the series.
Leaving the mansion Vanessa begrudgingly kissed Nick goodbye. THEN ignored all the remaining girls and was accompanied by a voiceover saying that frankly, she didn't give a f*ck.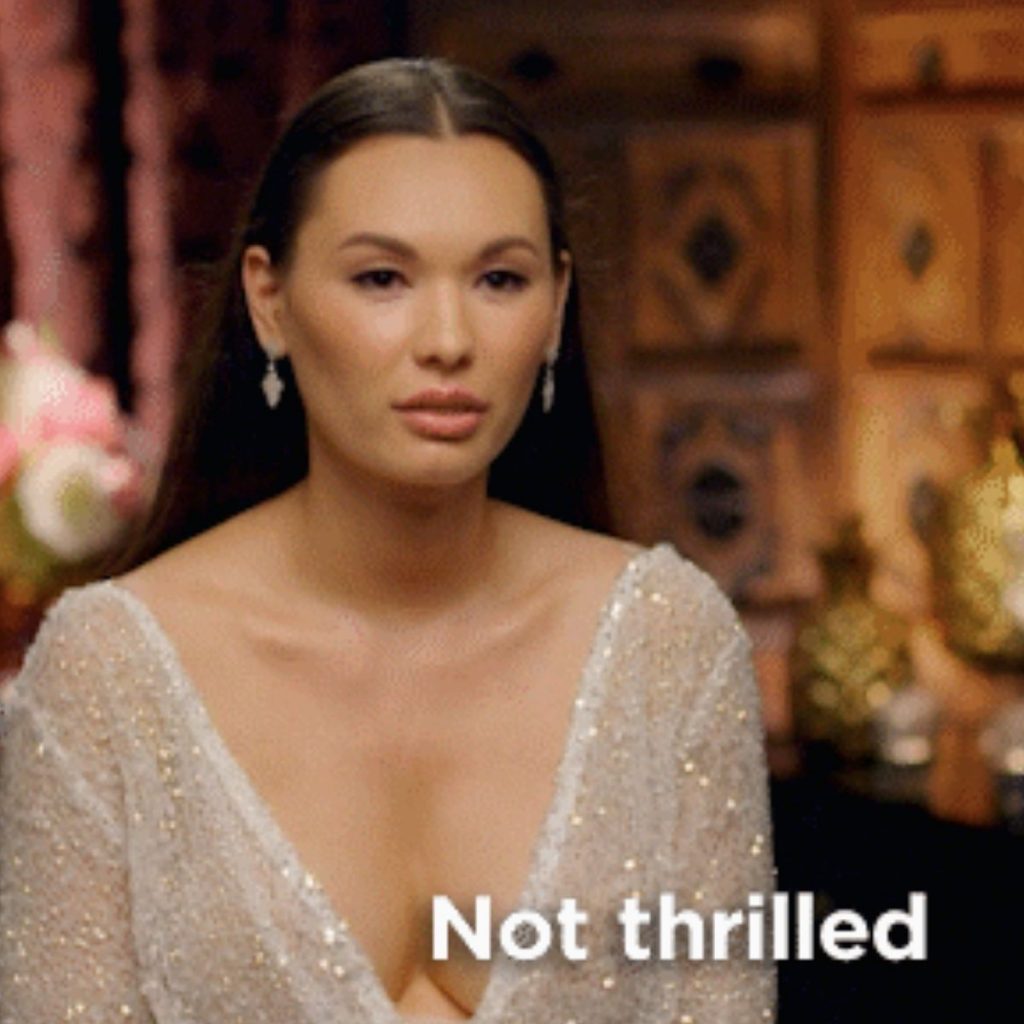 9. Britt Wheldon becomes 'Litney' Wheldon
She may have been given the clown music when she first appeared on the red carpet during Nick's season, but it was her character arc during her time on Bachelor in Paradise that cemented her as Australia's favourite party girl.
Her unabashed sincerity and determination to start a conga line had everyone wanting to be her best friend.
Brittney — now nicknamed Litney — became the poster girl for embracing your weirdness.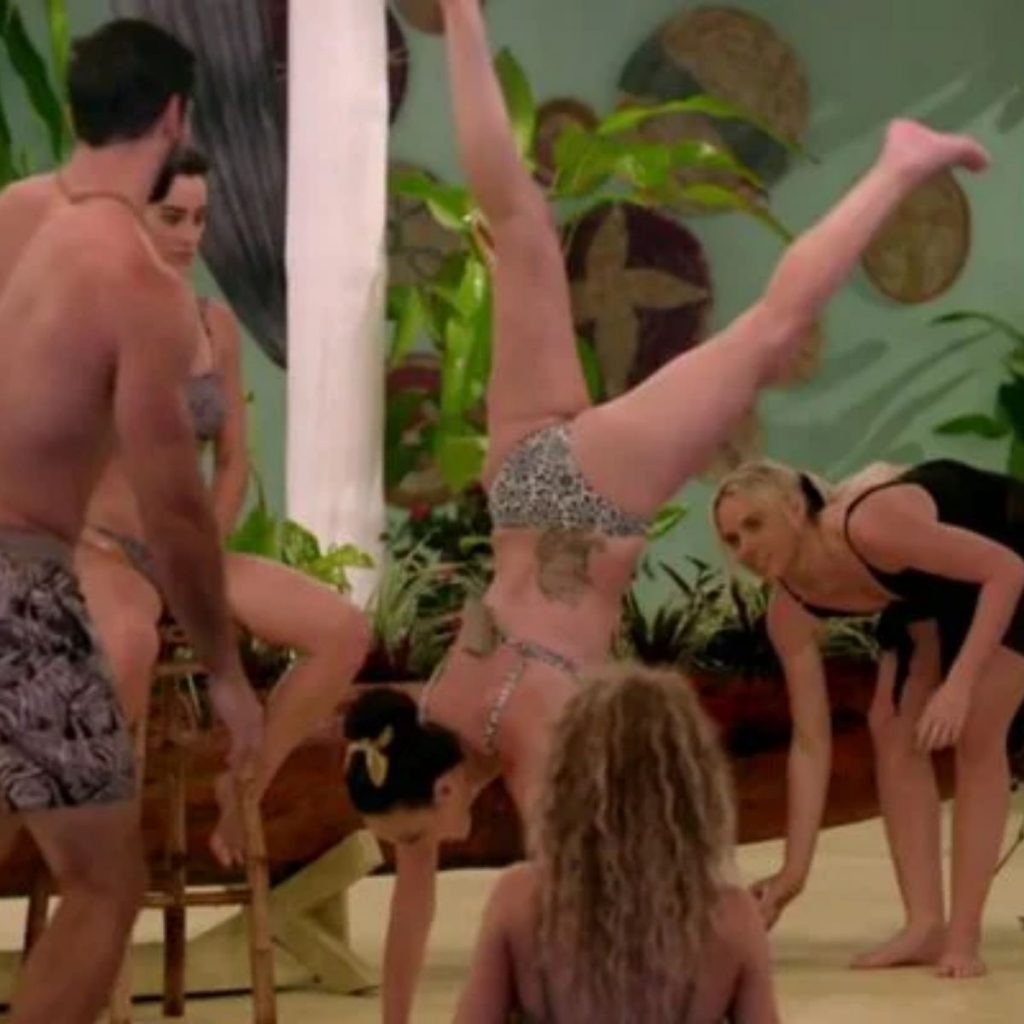 8. The Chocolate Bath Date
Yes, Alex Nation may have been given the Stage 5 clinger edit on Richie Strahan's season of The Bachelor Australia. However, it is the chocolate bath that lives rent-free in all our minds and simultaneously closed a million legs across the country.
During a one-on-one date, Richie (i.e. production) — prepared a chocolate bath for him and his eventual winner.
Maybe romantic on paper, but it was a television disaster.
While the two kissed passionately, we were all focused on which body part the chocolatey goodness was making its way onto… or rather, into.
In an interview with Nova 100's Chrissie, Sam & Browny, Alex later revealed that she ended up with an ear infection from the incident.
Safe to say we all crossed chocolate baths off our list of sexy things to do with a partner.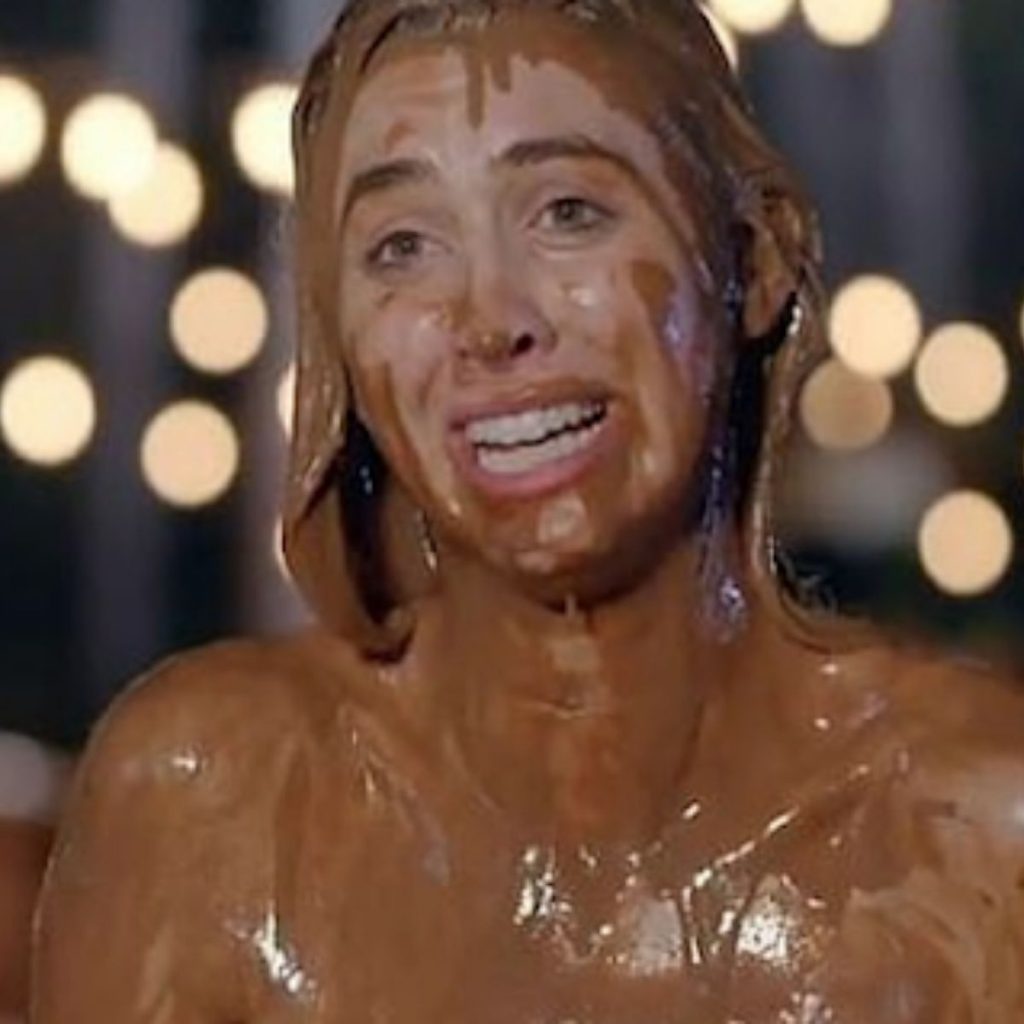 7. The "Dog C U Next Tuesday" Saga of 2019
It was the most Australian reality TV controversy in history.
During Matt Agnew's season of The Bachelor, early front runner Monique Morley allegedly called the astrophysicist an ancient Australian proverb — a "dog c*nt".
Upon hearing the slur, Abbie Chatfield thought that it was in Matt's best interest to know what Monique had said. And boy, oh boy, did hell break loose.
Girls took sides and Matt interrogated each of them to figure out the big "dog c*nt" mystery.
While Abbie broke "girl code", Monique brushed it off as "not a big deal" and in the end, she was sent packing.
6. Zoe-Clare and the Plight of Redheads
It was the speech that stopped the nation, putting Julia Gillard's misogyny speech to shame.
Zoe-Clare McDonald, after an alleged one too many champagnes, had a huge meltdown at the first cocktail party.
She took aim at Areeba Emmanuel, after she stole time from her with 2020's bachelor, Locky Gilbert.
What followed is what can only be described as one of the most unhinged rants on reality TV.
"But you're still different. You're still a fucking ranga at the end of the day and that sucks because they think, no matter what, oh it's fine, she's different. Like did Areeba do it to any of the blonde girls? Any of the brunette girls? No.
"The one time that I can walk in something and I'm like no one has my hair. No one has my bone structure, no one has my body. And they don't! That's not a lie. They don't!
"You sure as shit don't have our hair."
Sidenote: Even though Areeba was one of only three women of colour (WOC) that season, Zoe-Clare spiralled, believing that she was being ambushed for being a "ranga".
She finished the rant in a flood of tears, and rangas all over felt united by their long-suffering plight. It was television gold.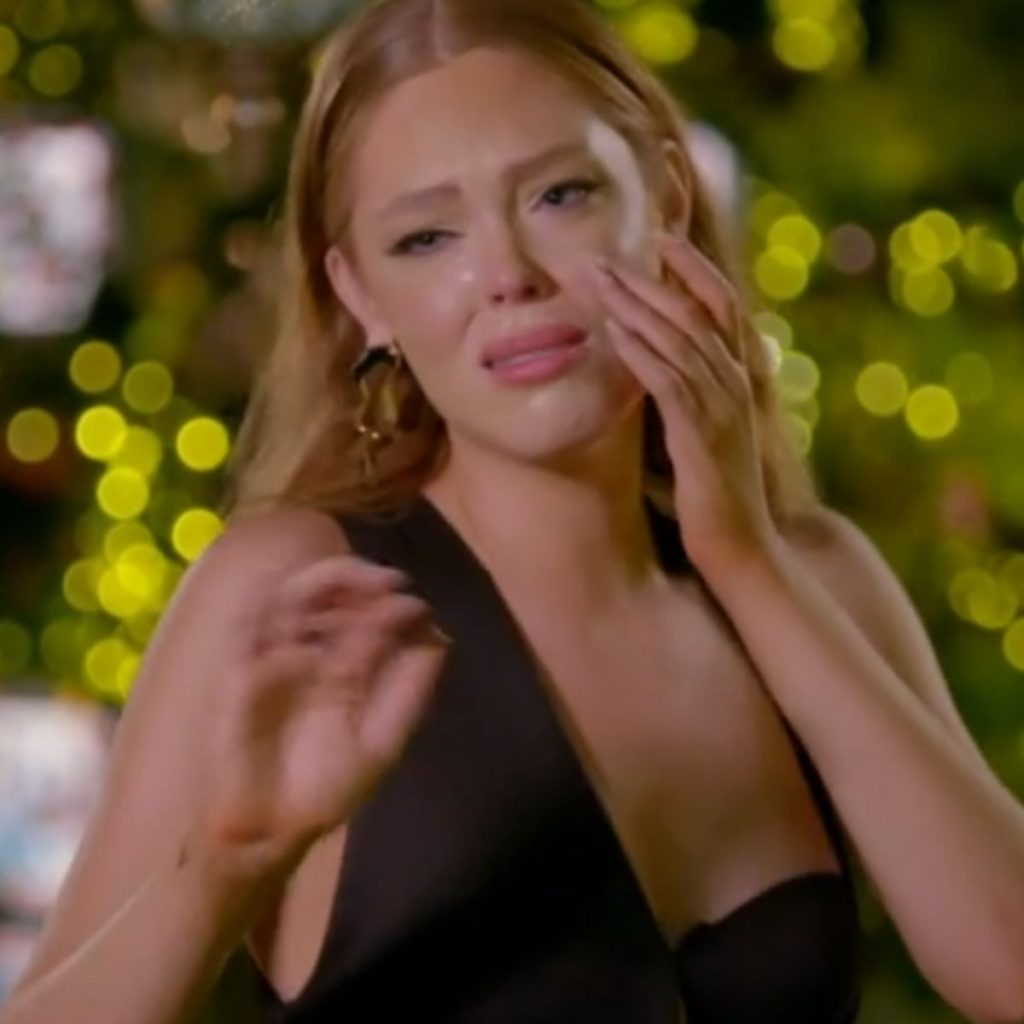 5. Jamie Doran.
Jamie Doran was always a bit… intense. During his time on Angie Kent's season of The Bachelorette Australia he was known for starting a lot of schoolyard drama.
Not only did the 40-year old firefighter give off full-on stage-5 clinger vibes, but he almost begged on his hands and knees for a single date card. Unsurprisingly, Angie seemed a little terrified of him, however the producers kept him around for comedy value.
While his time on the Bachelorette was…ahem, unique, it was his time on Bachelor in Paradise that really cemented Jamie as being one truly unique character.
For starters, his "platonic" obsession with his (one sided) best friend Timm Hanly. After Timm had a meltdown one night and threatened to leave, Jamie was left in a chaotic panic.
After packing his bags, Jamie walked two kilometres to the exit before the producers told him that Timm was actually still at camp and he was now going to be traveling home solo.
However, Jamie's greatest moment proved to be when he decided — after four minutes of conversation — that he was desperately in love with 2019 bachie alum, Helena Sauzier. Even though Helena showed zero interest in him, he declared that he would rather "piss" himself while talking to her, as not to interrupt the flow of conversation…
After the mayhem he caused on our screens, he came onto the So Dramatic! Podcast for a marathon five part series that left host, Megan Pustetto, stranded with the firefighter in a cabin somewhere in the Byron Bay hills for six hours.
During the interview, Jamie spoke at length about his multitude of best friends (Timm Hanly, Jackson Garlick, Angie Kent, even Carlin Steritt). His disagreements with Warner Bros and his plans to sue them… but will obviously drop the charges if they make him the Bachelor.
Jamie's character arc into loveable goofball was nearly done until he started podcast beef with once best friend and housemate Niranga Amarasinghe. The two have since had a public fallout, Jamie has dyed his hair pink and lost a charity boxing match to Pascal Wallace.
A gentle reminder that this man is 40 years old.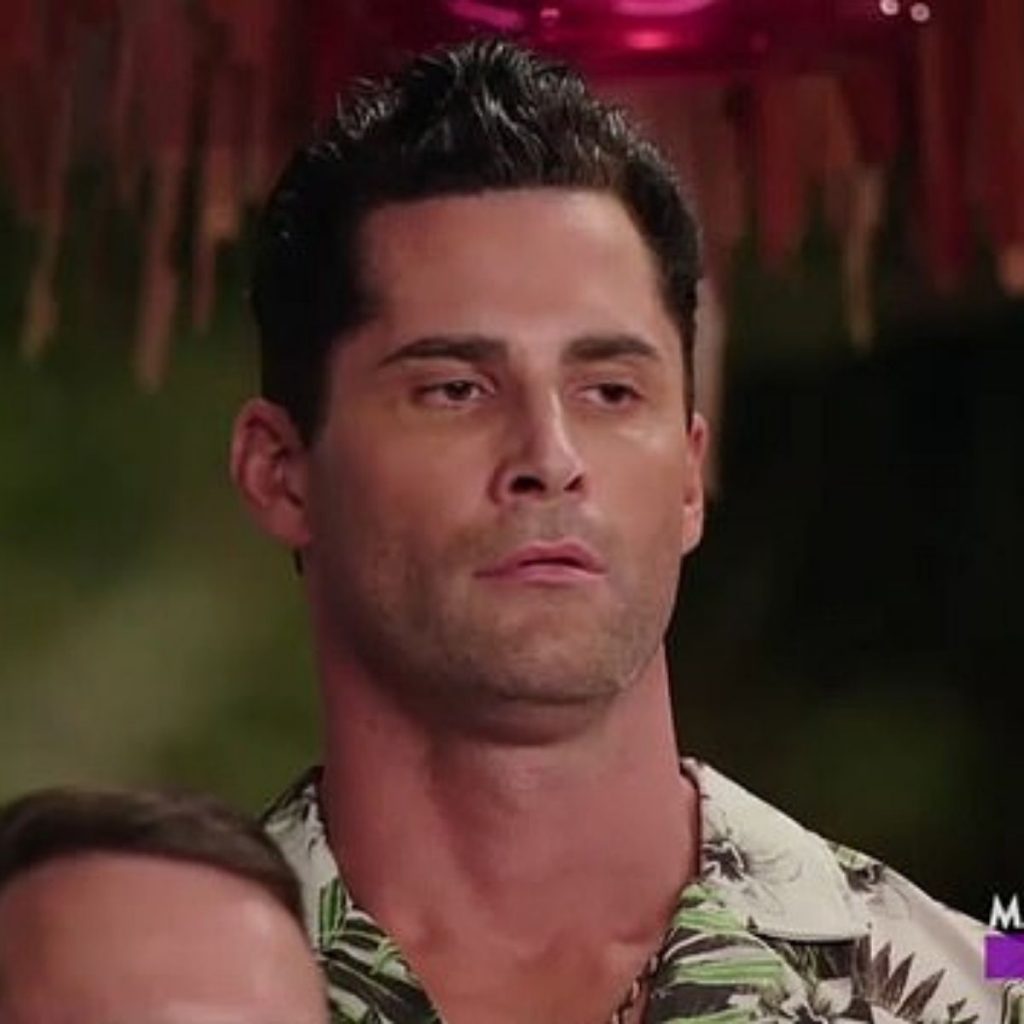 4. Nick Cummins Wastes Everyone's Time (Including All of Australia)
It was a world-wide Bachelor first.
When rugby player Nick 'The Honey Badger' Cummins was chosen as The Bachelor in 2018, the loveable larrikin seemed like an ideal fit. Australian's were enamoured with the Wallabies star who used more Australian colloquialisms than you could count and truly seemed like a genuine bloke.
During the season, however, cracks begin to show and after a tumultuous few weeks, Brittany Hockley and Sophie Tieman were chosen as the final two. While Britt was tipped to take his heart, Australia waited with baited breath to receive their latest WAG.
Sophie was the first to get out of the car, signalling she had lost — however, in what can only be described as the most insane plot twist in reality TV dating show history, Britt was also unceremoniously dumped on National television.
For viewers, it was more disappointing than a one night stand. Nick had chosen no one. Of course, Britt and Sophie's friendship was the only thing that people cared about at the end of the season, and Britt served us the iconic line "well that was a giant waste of time."
3. Abbie Chatfield's Iconic Exit
She was deemed a sexual villain, but has since become Australia's sexually liberated sweetheart.
During Matt's season of The Bachelor Australia we were introduced to Abbie Chatfield. She was hot, she was horny, and she was one of the top two finalists along with Chelsie McLeod.
Abbie was most famous for telling Matt she was a Gemini after he told her he was an astrophysicist then for dry humping him on the beach.
Brought all the way to South Africa for the finale, Abbie was dumped on a rock. In the most iconic reaction, she lets go of his hands and shoots daggers at the man breaking her heart.
In the car ride after leaving him, Abbie reveals that she doesn't care nay never cared. And then: "I'm mainly annoyed about the plane ride home."
And yeah — 30 hour trips are a huge pain in the arse — made even worse when you have to catch the plane with your ex-boyfriend and his new girlfriend.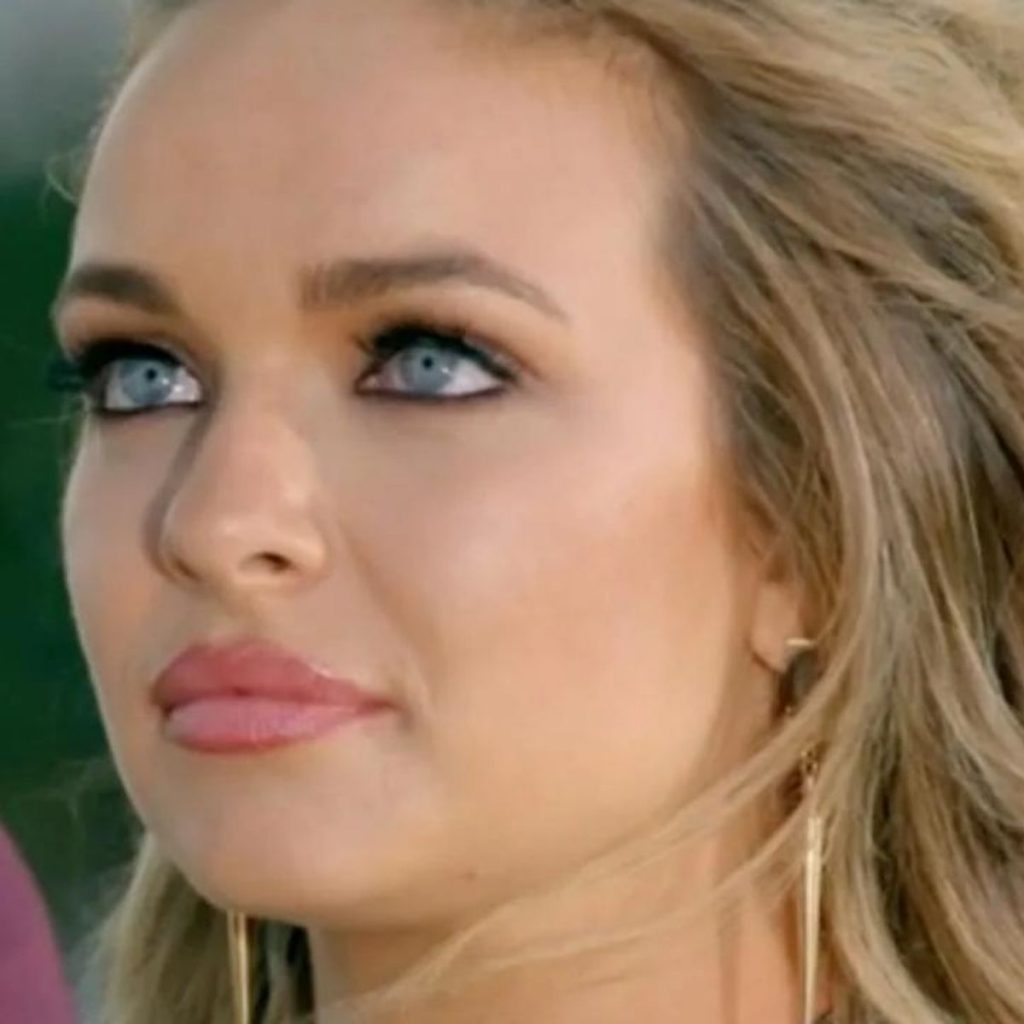 2. Ivan Blending a Whole Avocado
They say the way to a man's heart is through his stomach, and you hope that it's not the same for women when it comes to Ivan Krslovic.
During Ali Otjen's 2018 season of The Bachelorette Australia, Ivan was tasked with making Ali avocado mousse and what happened next was jaw-dropping.
Even though his rig implied he had eaten one million avocadoes in his lifetime, Ivan looked at the avocado as though it was from another planet. Ivan shoots his shot and drops the whole avo — skin, pip and all — straight into the blender creating a pure brown mess.
While the mousse is smooth, when presented to Ali, she asks if it's the whole avocado upon seeing the disgraceful colour. Delicious.
As an honourable mention, we also have to give props to Ivan and his epic dance moves…
1. The Break-Up Photoshoot
In 2014, we were introduced to the man who would become Australia's most detested Bachelor. Blake Garvey…
After choosing "girl-next-door" Sam Frost, Blake spectacularly dumped her and got together with his second runner-up Louise Pillidge.
The two went into hiding before unsurprisingly splitting up. And what happened next was nothing short of the best thing that has ever happened in our opinion.
The doomed couple announced their breakup with a double-page spread in New Idea. Like as in… a planned photoshoot. The pair wistfully look over the ocean.
"HE DUMPED ME", the headline read.. They walked along a boardwalk, enough space between them to park a bus, while awkwardly gazing into each others' eyes.
It was a weird fever dream moment, and it made us all agree — more breakup photoshoots, please!
This is the content we never knew we needed until we were blessed with it and realised that it was literal perfection.