Roses are red, Brooke Blurton's heart is yours to steal, but come filming time, how much of The Bachelorette Australia is ACTUALLY real?
By now, we all know not everything on reality TV is to be believed. But given the success of past Bachelorette Georgia Love and her now-husband Lee Elliot, there must be something genuine about the beloved franchise… right?
That being said, Nadine Kodsi (AKA the first contestant booted off Locky Gilbert's season of The Bachelor) dropped bombshell after bombshell on So Dramatic! With Megan Pustetto. And of course, we were forced to reevaluate EVERYTHING!
The Truth About The Bachelor Franchise being Scripted
The 31-year-old revealed that Locky wore an earpiece during the rose ceremonies and was being fed lines by production.
Now, this claim doesn't seem too outlandish considering former Bach Matty J was also pulled up for the same thing. Eagle-eyed viewers spotted him sporting an earpiece during an episode of his season in 2017.
In response, Channel Ten's PR team was quick to clear the air (or guise their mistake). They claimed that the show's lead may need to be connected to a director in case there are any technical difficulties.
"Once they get the all clear, they can continue with the Rose Ceremony proceedings," a representative for the network said. "The Bachelor or Bachelorette never wears an earpiece during a cocktail party or on dates."
Several other contestants have since revealed that the full cast was also geared up with earpieces during filming.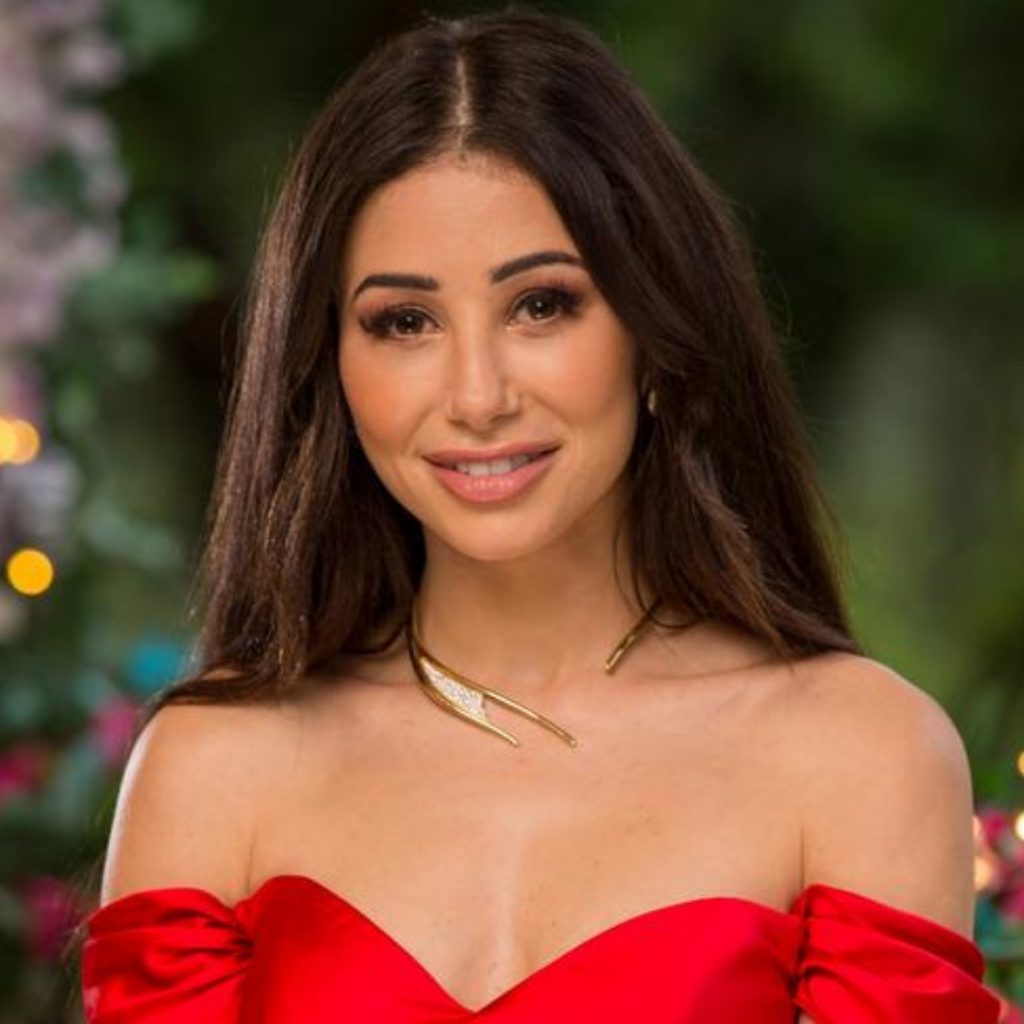 Rachael Arahill (who appeared on Matt Agnew's season) confessed that the girls are fed lines and direction.
In episode 20 of So Dramatic! With Megan Pustetto , she also said that producers play a big part in who stays and goes in the Bachie Mansion!
"It's not scripted, but it's as close to being scripted as it could be," Rachael claimed. *Sips tea*
In her chat with So Dramatic! Nadine said that Irena Sribinovska's win was pre-planned and that Locky had a connection to runner-up Bella Veralis prior to shooting The Bachelor! WTF? Consider yourself shook!
Past Stars Defend The Franchise
Matty J has always been the first to go into battle for the franchise, spruiking the authenticity of the show.
During his season, he even made a speech during a rose ceremony which promised that all of the roses handed out and those picked for dates were of his own choosing.
He is one of the few success stories to come out of the franchise. He is now engaged to his winner Laura Byrne, with whom he shares two daughters.
Still, there are plenty of examples of the show falling flat.
To begin with: Blake Garvey backpedalling on his winner Sam Frost to hook up with second runner-up Louise Pillidge (huh?). And don't get us started on the Honey Badger refusing to pick anybody at all at the conclusion of his journey!
The Bachelorette Is A Stepping-Stone For Influencers
Whether or not you believe in the integrity of the series, it can't be denied that appearing on The Bachelor or Bachelorette is the perfect launching pad for opportunities post-show.
Whether you're after a coveted official blue tick and fifty thousand followers or a money-making collab, the opportunities are endless.
Regardless of how many strings are being pulled behind the scenes, you can find us nestled into our couches ready to be pulled back into the love, lust and ludicrousy the Bachelor franchise presents to us on a silver platter.
Tune in to The Bachelorette Australia on Wednesday and Thursday nights at 7:30pm on Channel Ten and 10Play.
Know something about The Bachelorette Australia 2021 that we don't? Spill the tea here!
Get the tea first! Follow So Dramatic! on Instagram and tune in on Mondays to get your reality tea fix with the So Dramatic! podcast with Megan Pustetto.