Every year, new fresh-faced competitors take on the rough conditions of Australian Survivor, aiming to blindside their tribemates at every corner in order to be the season's winners and take out the prize money.
But what happens to the winning Sole Survivors after they outwit, outlast and outplay their opponents on the famed TV show? Keep reading to find out where your favourite Australian Survivor winners are now!
Season 1: Rob Dickson
As the very first Sole Survivor, Rob Dickson showed Australia what it really means to play smart on the inaugural Australian season (based in South Australia's Eyre Peninsula) back in 2002, ultimately taking out the title with a massive 5-2 final jury vote.
The former Hawthorn and Brisbane Bears AFL player had the brawn to get him through the physical challenges of Survivor, but he also had the brains to match. After the show, he went on to become a film director.
In 2009, Rob was tragically killed alongside his five-year-old son Byron in a deadly car accident whilst on holiday in South Africa. His eight-year-old son Gabriel also died due to injuries sustained in the accident, four days later.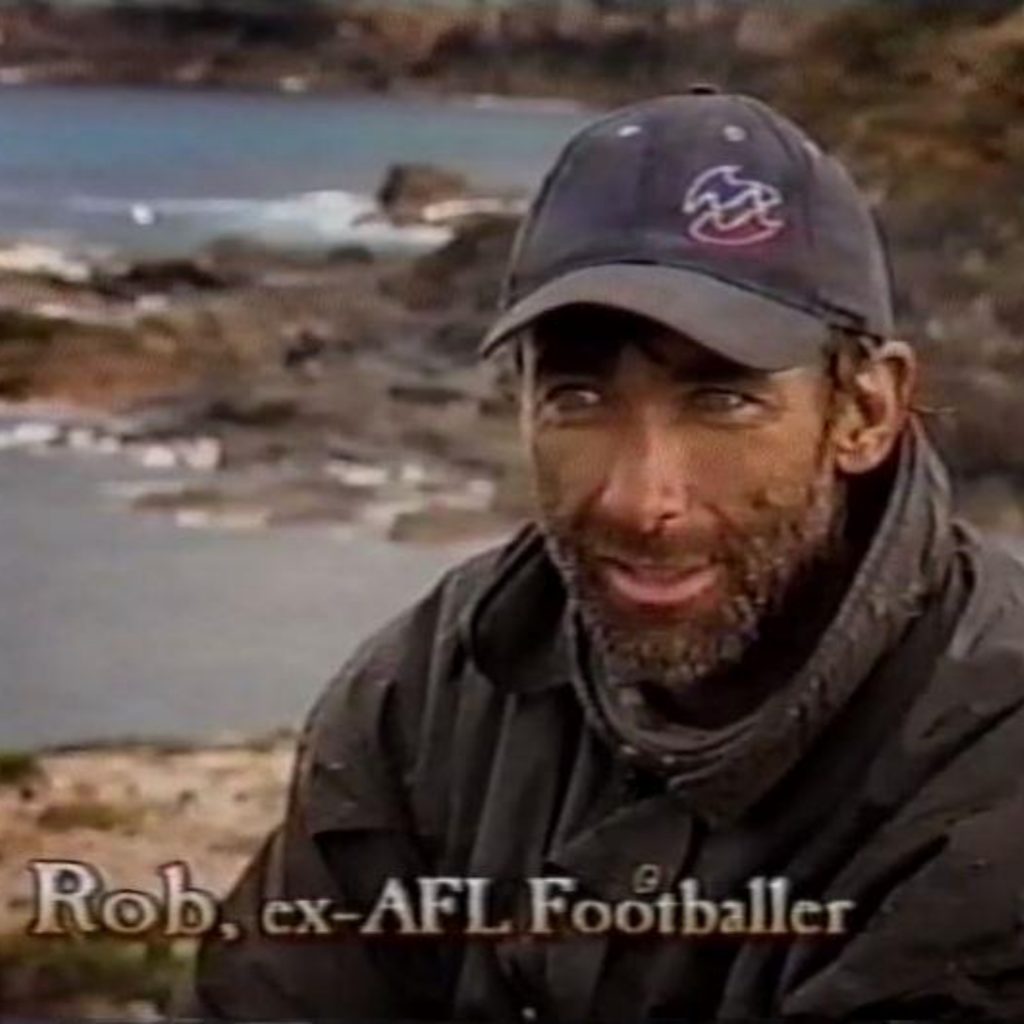 Season 2: Guy Leech
Moving from Channel Nine to Channel Seven for its second season, Australian Survivor saw 12 celebrities battle it out for charity in Vanuatu, all vying to win $100,000 in prize money for their chosen organisations.
Former ironman champion Guy Leech was initially voted out of the series, but impressively won his way back into the competition and was eventually crowned the winner! Ride Aid Inc was the recipient of the life-changing prize money, which was used to build two schools in Cambodia.
Guy is now enjoying life alongside his wife and their two daughters while working as the founder and CEO of Heart180, a business dedicated to ensuring there is a defibrillator within 180 seconds of any Aussie suffering sudden cardiac arrest.
In his spare time, Guy frequently dad-posts on Instagram. His account is packed with cheesy #TBT's, happy family snaps and a lot of pics from his local golf course.
Season 3: Kristie Bennett
Season three was the beginning of Australian Survivor as we know and love it, having been acquired by Network Ten for the 2016 season.
Kristie Bennett was the last person you'd expect to win Survivor (if we're being totally honest), but she used her lay-low tactics to become the series' underdog and found herself as the first-ever woman to win the title of Sole Survivor Australia at only 24-years-old.
Until the pandemic put a halt on her plans, Kristie had spent the better part of four years travelling around the globe and sharing it on her Instagram, but she is still getting out and about exploring what Australia has to offer while international borders are closed!
Season 4: Jericho Malabonga
Cheeky and selfless from day dot of Australian Survivor season four, Jericho, a flight attendant from Victoria, won in 2017.
His bromance with fan favourite Luke Toki was a shining light throughout the series. The pair were so close that Jericho used his prize money to take Luke, Luke's wife Mary and their two boys to Disneyland, after Luke promised his family a trip there if he won the show. AW!
As well as keeping his day-job with Qantas, Jericho volunteered in Cambodia in 2018 alongside some of his fellow tribemates. He reappeared on the show's All-Stars 2019 season, although he didn't come out on top. Sad emoji.
Luckily, he has been able to maintain work during the pandemic. Jerichop revealed on Instagram that he had been working on flights that returned stranded Aussies back home in 2020. A true pandemic hero.
He also continues to take on gruelling challenges, such as SpartanRace which he competed in 2021.
Season 5: Shane Gould
It is undeniable that Olympic gold medalist Shane Gould is a powerhouse. Accordingly, it was no surprise when she took out the Sole Survivor title in the first instalment of Champions VS Contenders, becoming the eldest winner the franchise has ever seen.
Shane told TV WEEK that she wanted to spend her half a million dollars in prize money to "do good work in drowning prevention, and things with people who are scared of the water"
Soon after Shane and her runner up and friend, Sharn Coombes returned to Fiji together for a holiday.
She also competed alongside Jericho for All Stars, with her famed motto, "Don't f*ck with Shane Gould!"Unfortunately, she was the first one booted from the comp that season!
The former Olympian was on-hand to help the Australian swimming team celebrate during the 2021 Summer Olympics. She appeared on RN Breakfast with Fran Kelly to congratulate swimming legend Ariane Titmus on her gold in the 400m freestyle. Shane had been the last Australian to have won that same title, claiming victory at Munich Olympics in 1972.
Season 6: Pia Miranda
She may be small but she is mighty, and Pia Miranda definitely proved that as the Smiling Assassin during 2019's Australian Survivor.
As a longtime fan of the show, the Looking For Alibrandi star used her knowledge of the franchise to come out on top, leaving runner up Baden Gilbert in the dust.
Since taking out the Sole Survivor title, Pia has been lapping up quality time with her husband and two children, as well as hanging out with her campmates Baden, Harry hills and series 'Godmother', Janine Allis.
She has also been hanging out with her puppy, Gizmo, and blesses us by posting plenty of pics of him to Instagram.
Season 7: David Genat
Perhaps the greatest player to ever take on Australian Survivor, winner of season seven, David Genat. Otherwise known as the 'Golden God,' he was a threat from day one of the Champions VS Contenders series.
He infamously swapped a hidden immunity idol for a fake and got booted from the competition soon after the tribes merged. He eventually returned for the 2020 All-Stars season where he took out the long-sought-after Sole Survivor title.
Since taking home the $500,000 prize money, David has placed focus on spending time with his children and wife, who was diagnosed with lupus seven years ago.
It was her diagnosis that urged him to appear on 2021's The Celebrity Apprentice Australia. On the show, he competed to win money in support of The Garvan Institute, which conducts research on autoimmune diseases.
Know something about the Australian Survivor winners that we don't? Spill the tea here!
Get the tea first! Follow So Dramatic! on Instagram, and tune in on Mondays to get your reality tea fix with the So Dramatic! podcast with Megan Pustetto.