Network Ten have upped the ante for our beloved Brooke Blurton with The Bachelorette Australia's new home.
The new Bach Pad is located in Sydney's North-West suburb of Dural and cost a f*cked $6.3 million. And duh, that's the price you have to pay for a literal French mansion, dubbed 'Le Chateau'.
Let's just hope the property isn't too French-centric: i.e. equipped with a guillotine. Otherwise, it'll be off with their head for anybody who does our girl Brooke dirty.
Le Chateau Is Perfect For Group Dates!
Sitting on five acres of perfectly manicured land, the new location has better capacity to host group dates. Due to the-virus-which-shall-not-be-named made nabbing locations virtually impossible. 
Can't wait to see the same front lawn repurposed ten times over! Let's hope the production team has recruited some magic-making creatives to spruce it up.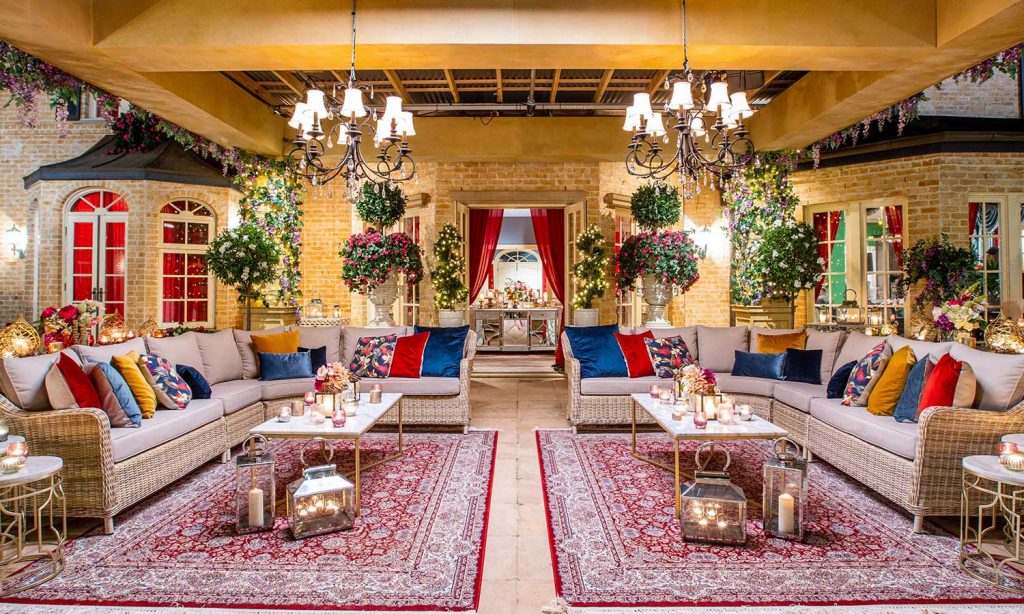 The non-negotiable requirement for any Bachie season is a long as f*ck driveway. Thankfully, you can bet your bottom dollar that Le Chateau is packing some good asphalt for Brooke's suitors to make their grand (goofy) entrances.
Le Chateau also served as the backdrop to Jimmy Nicholson's drama-studded season and ooh la la, did we enjoy watching him get his kit off in the spa that the property boasts!
The Contestants Stayed In Separate Mansions
The new abode is fully decked out with six spacious bedrooms for the guys and gals heading in to steal Brooke's heart. However, an inside source revealed that there is a second mansion that the male contestants stayed in!
In episode 113 of So Dramatic! With Megan Pustetto, one insider spilt that the contestants were "split up" like kids at a Year Six disco!
"The boys and girls were split up and had separate mansions to live in that were next door to each other," the source revealed.
They also added that the ladies stayed in Le Chateau where filming took place, while the gents were locked up at the property next door.
Honestly, separating contestants by gender defeats the whole purpose of having a pansexual lead advocating for gender fluidity on The Bachelorette!
Where Was The Bachelorette Previously Filmed?
Before moving to Dural, the franchise's HQ was a $2.3 million property in Oxford Falls, located in Sydney's north.
The former mansion housed Bachelors Nick the 'Honey Badger' Cummins, Matt Agnew and huge unit Locky Gilbert. It was also home to Bachelorettes Sophie Monk, Ali Oetjen, Angie Kent and sisters Elly and Becky Miles.
Was the big move due to the former pad being haunted with bad relationships past? Or maybe it was to accommodate more COVID-safe dates! Whatever the reason, we're ready for some sh*t hot drama to unfold in the new digs!
Catch all the drama on The Bachelorette Australia 2021 on Wednesday and Thursday nights at 7:30pm on Channel Ten and 10Play.
Know something about The Bachelorette Australia 2021 that we don't? Spill the tea here!
Get the tea first! Follow So Dramatic! on Instagram and tune in on Mondays to get your reality tea fix with the So Dramatic! podcast with Megan Pustetto.