My Mum, Your Dad Australia 2022's Chloe Jackson revealed she and her mother, Michelle Jackson, used to match with the same men on dating apps because they were looking at similar age ranges.
During the November 21 episode, the 22-year-old personal trainer admitted that she had to encourage her mum to look for men closer to her age on dating apps after they matched with the same guys. Awkward!
Fan favourite Mel Gousteris (also a self-described "cougar") started the conversation at the retreat by asking Michelle how old she was.
"I'm 52. I went on a date, and he was 44, and I had just started [using] the apps," Michelle began.
Darren Lucas — who had previously hinted at being a sugar daddy, interrupted Michelle to clarify whether she would date 40-year-olds.
Michelle quickly confirmed, telling the group: "Yeah, and younger."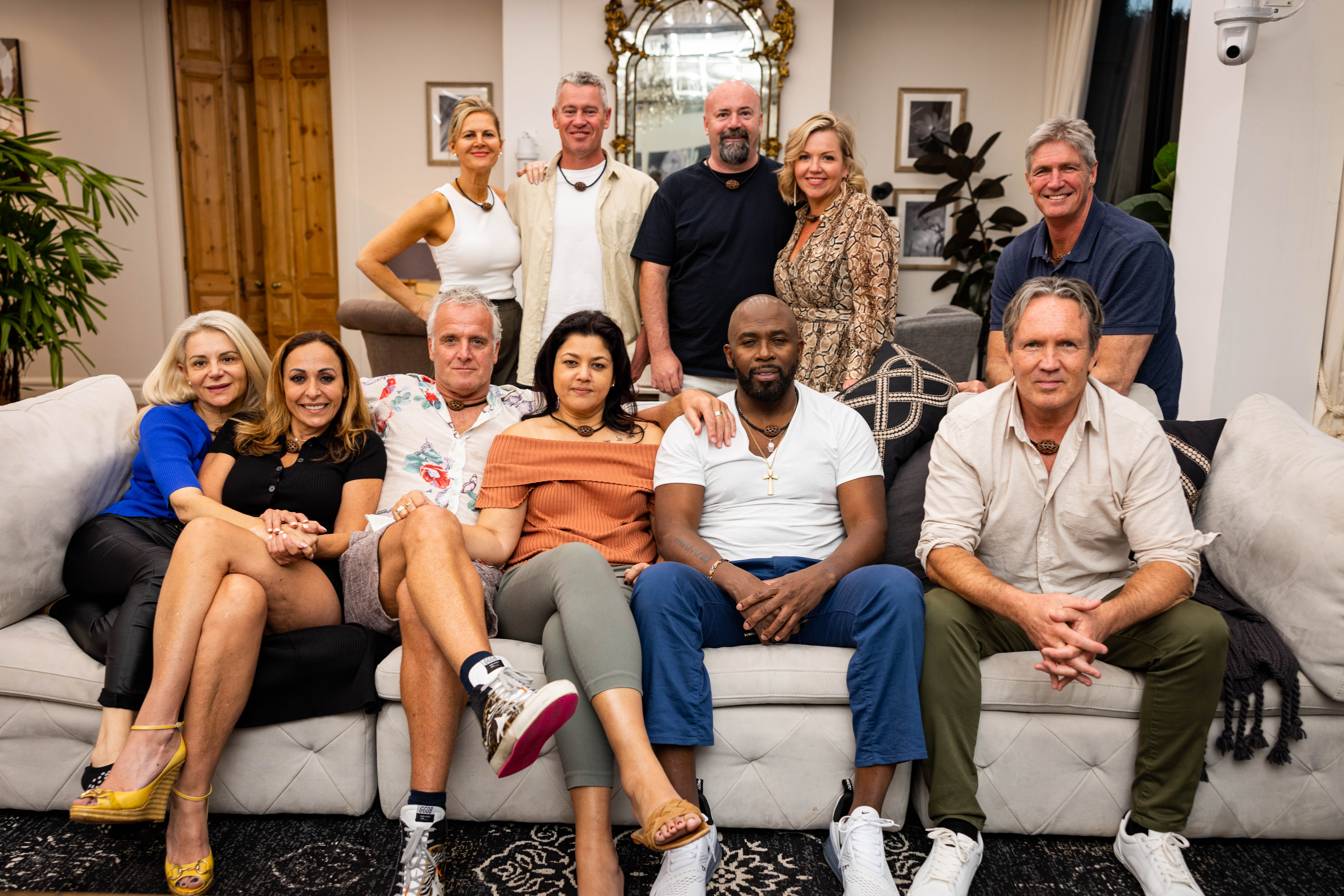 "My daughter tells me off 'cause I've got it right down to 30," she said, adding: "27 was the youngest… It was a one-off.
"You know, I just sort of had that moment."
Heath Langdon Had a Very Mixed Reaction to Michelle Jackson's Age Gap Reveal on My Mum, Your Dad
Michelle's love interest Heath Langdon was similarly shocked by the revelation, telling his mate Tim McCartney that he was "shut down and out" from pursuing the Brit because of her history with younger men.
"I've been with women like that before," Heath had said at the time, explaining in a piece-to-camera that it was a "dagger" to his "heart".
However, he later claimed that he "wasn't judging". Sure, Jan!
Michelle quickly noticed his discomfort (ol' mate wasn't exactly being subtle about it), telling him: "Heath, you didn't hear any of that, love."
They later discussed his issue with her dating history, explaining that he was "triggered" by a previous relationship with similar circumstances.
How Did the My Mum, Your Dad Kids in the Bunker React to Michelle Jackson's Age Gap Admission?
"I think a few jaws dropped around the room when she said that," Chloe said in an interview-to-camera.
She told the bunker: "On dating apps, we were literally matching with the same people and getting the same messages."
Well, cheers for confirming once and for all that those opening one-liners are just a copy-and-paste job!
"So I've had to educate my mum on, 'let's go 28 [and] above. Let's go for 32 and above'," Chloe confessed.
When Michelle and Heath openly discussed her dating history the next day, Haydn Langdon was impressed that his father and Michelle could "talk it out and not run away from it like a schoolyard drama".
But while Chloe was able to shrug off her mum's past dating age gap of 25 years, Tess Lucas was mortified by her father Darren's big reveal earlier in the season.
My Mum, Your Dad Australia 2022 Fans React To The Contestants' Large Age Gaps in Former Relationship
There was a lot more outcry among fans after Darren admitted to having a relationship with somebody 32 years younger than him. It should be noted that all the relationships were between consenting adults.
While fans were divided on Michelle's admission that she and Chloe had very similar taste, there was a pretty general consensus that Darren was "slimy" and "creepy" for dating somebody a similar age as his daughter.
.
Is one better or worse than the other?!
Want even more goss? Listen to episode 232 of the So Dramatic! podcast with Megan Pustetto below!
Know something that we don't? Spill the tea here! Get the tea first!
Follow So Dramatic! on Instagram and tune in on Tuesday to get your reality tea fix with the So Dramatic! podcast with Megan Pustetto.