Early 2000's Big Brother was the peak of reality TV and delivered some of the most iconic moments Australia has ever seen.
Nothing was off-limits during the first seasons of the show, which made for some intense yet entertaining viewing experiences.
From the love affairs, dramatic fights and everyone's favourite sexed-up Big Brother Uncut episodes, we saw it all.
As Big Brother has a resurgence, we've decided to remind you of the most iconic moments in Big Brother Australia history! Buckle up, sh*t is about to get wild.
Sara-Marie's Bum Dance: Season One
Before flossing, twerking and dancing on TikTok, there was The Bum Dance.
Made famous by season one favourite, Sara-Marie Fedele. the jig was so popular that it was made into an actual song that topped the charts in Australia.
If you were a teen during that time, you can't tell us you didn't stand in front of your TV slapping your ass with a pair of bunny ears on.
Marty and Jess Falling in Love: Season Two
Country boy Nathan "Marty" Martin and my teen style icon, Jess Hardy fell in love on the second season of Big Brother Australia.
The whole country was obsessed with how cute they were and as a result, bagged their own spin-off show, Marty and Jess: An Outback Wedding.
Sadly their relationship was short-lived, with the couple parting ways over a year after they wed.
Looking back, it was probably our first taste of reality TV show "situationships" — you've gotta love 'em!
Chrissie and Reggie Becoming National Icons: Season Three
Their friendship was total goals, and the fact that they were both your average Aussie gals was what made us love them both so much.
Reggie Bird went from fish and chip shop owner to reality TV show winner when she snatched the third season win. She quickly became a fan favourite with her lovable personality and true blue Aussie antics.
Chrissie Swan was Reggie's runner-up and was one of the first plus-sized women to appear on our screens. While iconic in itself, it was her outspoken and bold personality that won hearts all over the country.
Australia's First Openly Transgender Contestant: Season Four
Transgender model Miriam Rivera made a guest appearance on season four of Big Brother Australia.
The Mexican beauty was recognised as the first openly transgender reality TV star — considering this happened in 2004, it's pretty amazing!
Sure, there were some cringe moments that haven't aged well. Take Fitzy [Ryan Fitzgerald] calling her a "bloke" having recognised her from her own reality TV show, There's Something About Miriam for example. But having an openly transgender woman on prime time telly was a pretty big thing back then.
Sadly, Miriam passed away in 2019.
Merlin's Silent Eviction: Season Four
How could anyone forget Merlin [Luck] sneaking his Free the Refugees banner into the house? He then whipped it out, along with black tape to cover his mouth, at his live eviction.
Merlin sat in silence as host Gretel Killeen tried to navigate the situation.
At the time it was very WTF, but looking back, we stan a contestant using their airtime to send a powerful political message.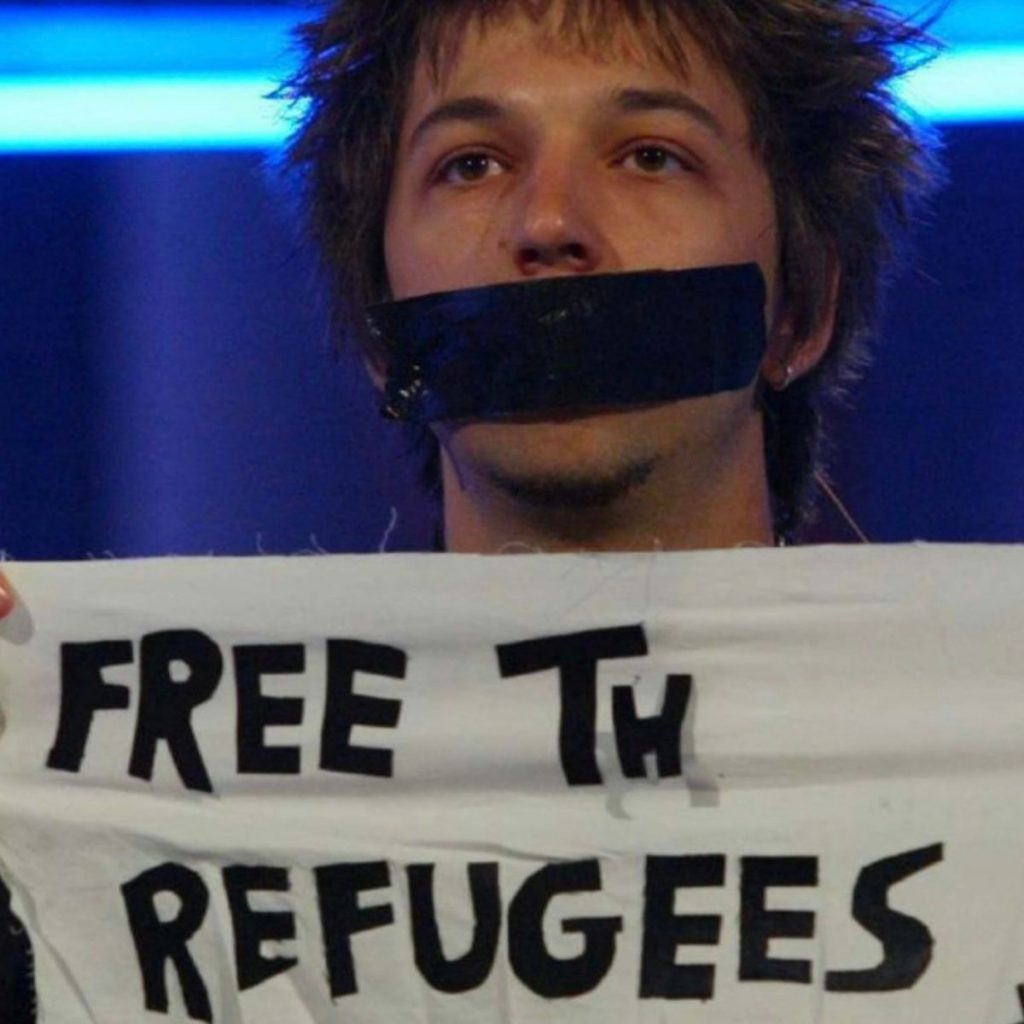 Bree Amer's Accidental Elimination: Season Four
We'll never forget the accidental elimination of fan favourite Bree Amer in the show's fourth season.
Bree went through the entire elimination process only to be told afterwards that there was an error in the vote count.
She returned to the house the next day and the actual evictee (and my teenage wet dream) Wesley Dening was dumped.
Farmer Dave Coming Out: Season Six
Dave Graham AKA Farmer Dave came out as gay on the sixth season of BB in another monumental moment for the TV show.
Farmer Dave sat his housemates down and delivered a heartfelt speech where he told them he was the house's token farmer and the token gay guy.
It must have taken a lot of bravery to come out on live television in 2006!
The Turkey Slap: Season Six
There's no doubt this is the most controversial moment we've seen on reality TV in Australia.
Housemates John Bric and Ashley Cox were booted from the show after they held down fellow housemate Camilla Severi and "turkey slapped" her.
ICYMI, a turkey slap is a sexual act of hitting another's face with a penis. Most of the time it's done to harass or shame the victim, which was the case here.
The incident made national headlines — everyone from our Year 12 science teachers to our former PM John Howard had something to say about it.
The only good thing to come of the stunt was a stricter alcohol policy on Australian reality television shows.
Lawson and Cat Hooking Up: Season Eleven
The later seasons of BB weren't quite the dumpster fire we had come to expect from the show. But in season eleven, housemates Cat Law and Lawson Reeves got hot and heavy, despite the fact that Lawson had a long term girlfriend on the outside.
Imagine sitting down to watch your man on TV, expecting him to come home with the prize money then BOOM! He comes home with a new girlfriend instead. Not cute.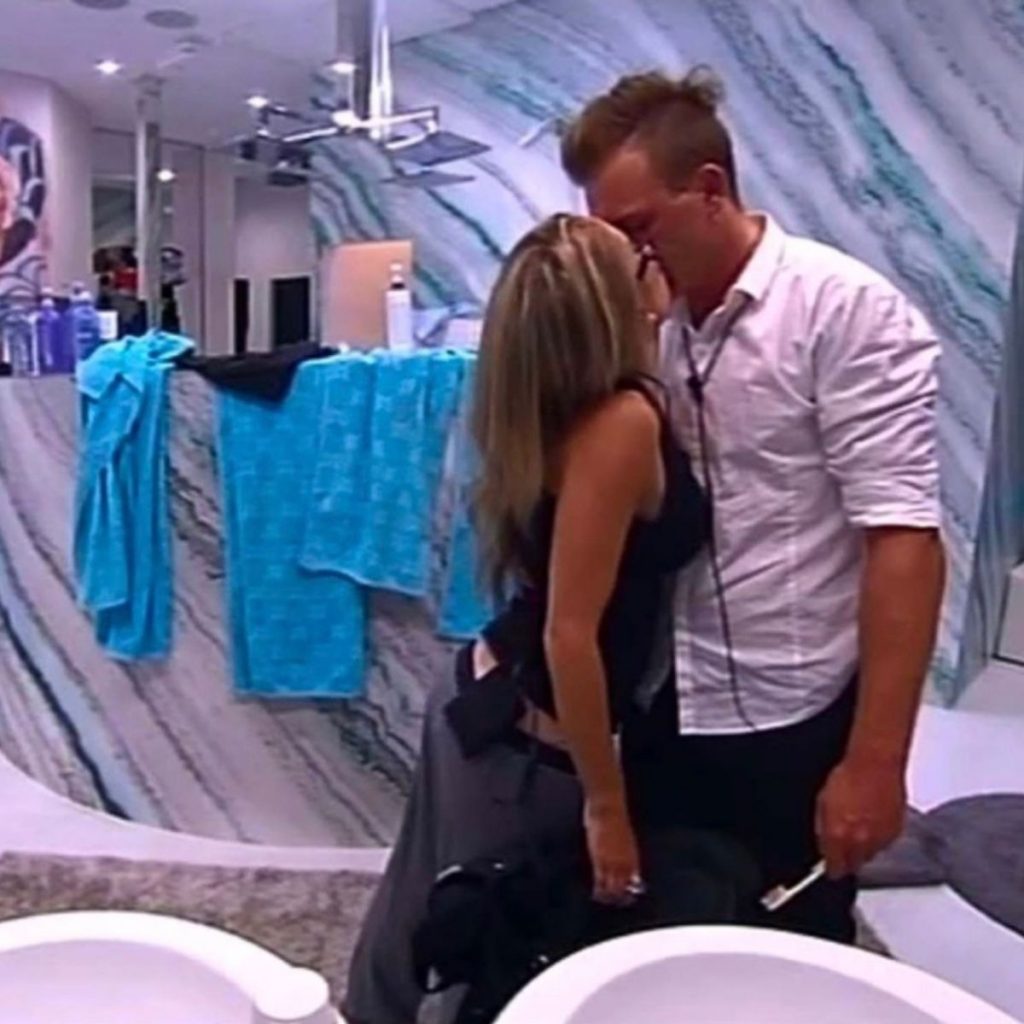 Needless to say, Lawson's relationship with his OG girlfriend ended once he left the house. Shocking!
Know something that we don't? Spill the tea here!
Get the tea first! Follow So Dramatic! on Instagram and tune in on Mondays to get your reality tea fix with the So Dramatic! podcast with Megan Pustetto.