SAS Australia might be a dangerous pressure cooker environment, but 2021 recruit and pro surfer Koby Abberton is no stranger to menacing situations, having been a founding member of one of Australia's most notorious gangs.
The Bra Boys were initially formed as a surf gang in the mid-nineties in Maroubra, south-east Sydney, where Koby, 42, lived with his brothers and fellow founding gang members Sunny, 47, Jai, 48, and their younger brother Dakota, 30.
They described themselves as a beachside band of brothers who came together to surf big waves and protect their home turf. However, despite being involved in some community activism, the Bra Boys have since become synonymous with anti-social behaviour and serious crimes such as street violence, drug smuggling, armed robbery, and even murder.
The Bra Boys first rose to prominence in late 2002 when more than 100 members attending a birthday party at the Coogee-Randwick Club brawled with off-duty police officers who were leaving a Christmas party at the same place. The siblings and wider gang then faced widespread public scrutiny in 2003 after Jai shot dead fellow member and standover man Tony Hines, whose body was found at the base of the cliffs at Maroubra.
He was found not guilty two years later on the grounds of self defence, however Koby was found guilty of perverting the course of justice in 2005 in relation to the same event, receiving a nine month suspended sentence.
At the time, Koby also famously declared he'd rather "die" before serving a long jail term.
"I'll die before I go to jail for ten years," he told surfing magazine Waves. "My spirit's free."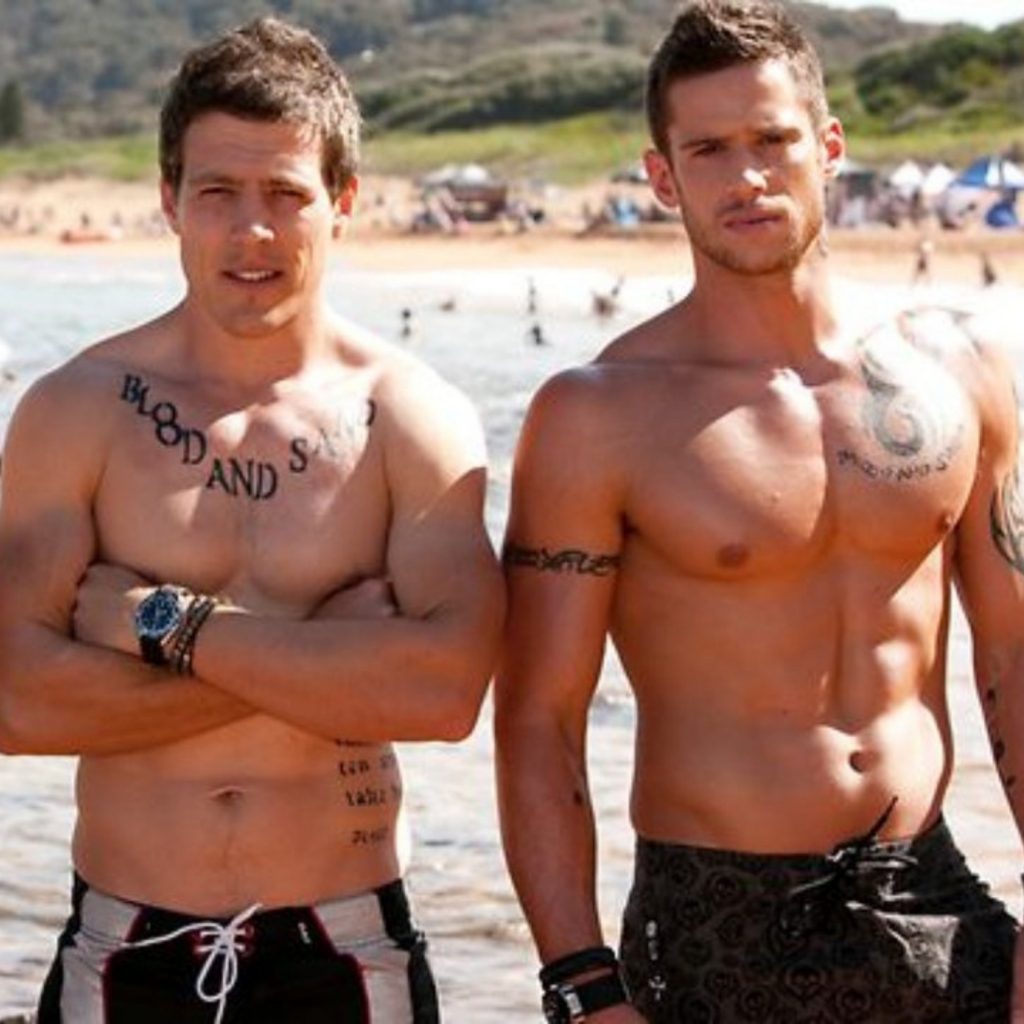 The gang did alleviate their bad publicity during the 2005 Cronulla race riots, however, when the Bra Boys aided in mediating talks between white supremacist groups and the local Lebanese community from whom they wanted to 'reclaim the beaches'.
The Bra Boys became so notorious that Sunny decided to capitalise on the public interest surrounding the gang and wrote and co-directed a feature-length film Bra Boys: Blood is Thicker Than Water, alongside fellow gang member Macario De Souza. Russell Crowe narrated the film, which premiered in 2007 and featured 49 well-known surfers from the Bra Boys, including Richie 'Vas' Vaculik, Evan Faulks. Eleven-time world champion Kelly Slater and surfing legends Mark Occhilupo, Bruce Irons, and Laird Hamilton also featured in the award-winning film.
The film shot the Bra Boys to international stardom after they attended the international premiere in Hollywood, introducing the Abberton brothers to a world of celebrity, which saw Koby party with Lindsay Lohan and heiress Paris Hilton, who he was previously photographed teaching to surf in Malibu in 2007. Koby was dating Blue Water High starlet Tahnya Tozzi (now Tahnya MacManus) at the time, before they split in 2009.
The Bra Boys were also the real-life inspiration behind Home and Away's resident gang, the River Boys.
Scandal seems to have followed the Bra Boys over the years, particularly Koby who found himself jailed for three days in Honolulu, Hawaii after assaulting an off-duty police officer in 2008.
He later moved to Bali, Indonesia, where Koby kept out of headlines, as well as where he reportedly formed close friendships with jailed 'Bali Nine' ringleaders and drug smugglers Andrew Chan and Myuran Sukumaran before their executions in 2015.
It was also in Bali that Koby met Ukrainian model, psychologist and accountant Olya Nechiporenko, who he proposed to in 2015. The couple now share a six-year-old son, Makua.
Let's hope Koby can channel his grit and fearless determination to tackle SAS Australia 2021 on Channel 7 and 7Plus.
Get the tea first! Follow So Dramatic! on Instagram, and tune in on Mondays to get your reality tea fix with the So Dramatic! podcast with Megan Pustetto.