One of the more niche names to appear on the SAS Australia 2021 cast list, Brynne Edelsten may as well have spent the last few years in hiding because before this year, she's been pretty damn quiet.
Hailing from Oklahoma, USA, Brynne first shot to socialite stardom in Australia when she married Geoffrey Edelsten, a millionaire doctor who was 40 years her senior. The pair met while a 26-year-old Brynne was working as a fitness model in California and they were married in a lavish ceremony at Melbourne's Crown Casino just nine months later in 2009.
Brynne and her husband were named 'Australia's Most Intriguing Couple' by WHO Magazine in 2011, and enjoyed several glamorous years on the socialite scene before their marriage crumbled in 2014 amid claims that Geoffrey had been unfaithful. In June 2021, Geoffrey passed away. He was 78-years-old.
No stranger to reality TV, Brynne starred in her own reality TV show in 2012, called My Bedazzled Life, which followed along the same vein as other Aussie series like Being Lara Bingle and The Shire . Though it only lasted nine episodes, the show proved to be an instant success after raking in close to one million viewers upon its debut episode.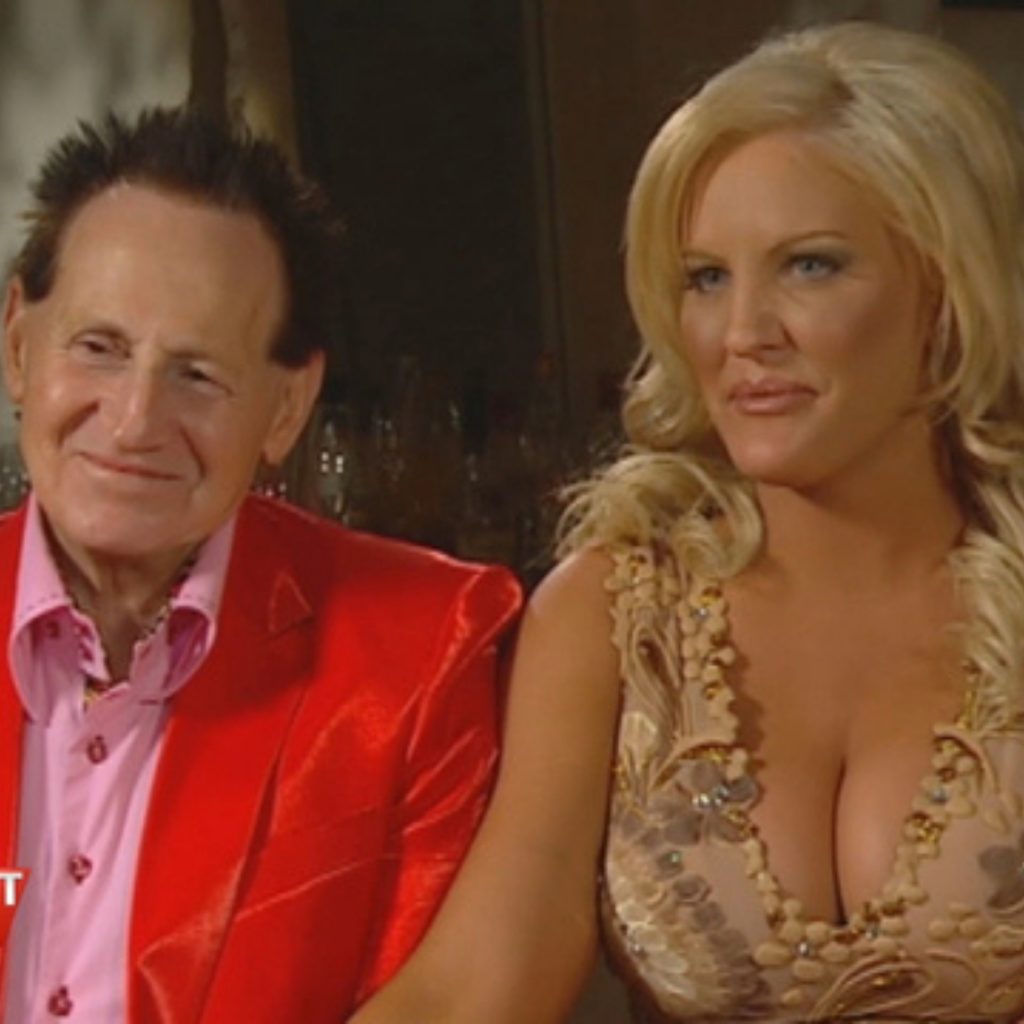 Since her split with Geoffrey, the now 38-year-old has lived a quiet life away from the spotlight, occasionally partaking in interviews in which she revealed details about her unorthodox marriage (she once revealed to Stellar Magazine that she and her former husband never consummated their marriage).
The April announcement of the SAS Australia 2021 cast saw Brynne step back into the limelight, even more so when she made headlines in May after reportedly being arrested and charged for trafficking ice in Melbourne.
According to the Herald Sun, who first broke the story, Brynne is facing three charges related to trafficking, possessing and using crystal meth. She is also facing a fourth charge in relation to property suspected of being proceeds of crime (stolen or obtained via a criminal act) and is expected to face court on October 8.
"I am shocked and saddened by these events and will be vigorously fighting all charges," Brynne said in a statement supplied to the newspaper. "I am very thankful for the support of the team around me and will not be making any further comment."
There were initial concerns that her recent charges could jeopardise her SAS appearance, but considering the series has boasted multiple controversial names in the past, namely infamous drug smuggler Schapelle Corby, it's no surprise that Brynne is still taking on the special forces training course.
Safe to say we're very intrigued as to how Brynne will handle the intense physical and psychological challenges put to her on the gruelling series — fingers crossed she doesn't break a nail!
SAS Australia is available to watch on Channel 7 and 7Plus.
Get the tea first! Follow So Dramatic! on Instagram, and tune in on Mondays to get your reality tea fix with the So Dramatic! podcast with Megan Pustetto.