SPOTTED: Our Bachelor Jimmy Nicholson and a mysterious blonde shooting a one-on-one date in Uluru with a full production crew in tow!
As revealed in episode 96 of So Dramatic With Megan Pustetto, back in May, a member of the Drama Army saw Jimmy and one of his final girls in Alice Springs while they were filming what we can only assume to be their final date before the finale — and the spy provided us with pics! Hallelujah!
"Not great pics but here is the new Bachie filming a date in Uluru in May, with a blonde bob style hair cut girl," the So Dramatic! sleuth wrote, and we can guarantee that the lucky lady is Holly, who was not only revealed to be in the final four, but is also rumoured to be the winner of pilot Jimmy's final rose.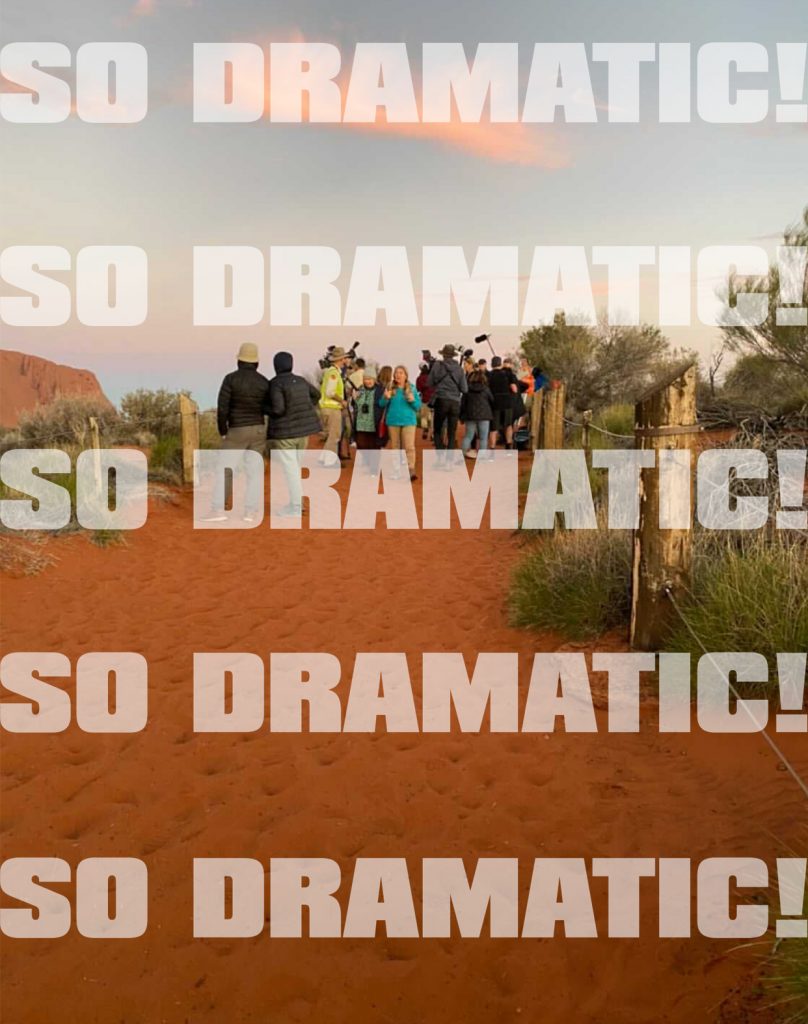 The Drama Army spy said they "spotted [Jimmy and Holly] a mile off" when visiting the Uluru sunset lookout, and recognised Jimmy from the Bachelor promo clips.
"I actually work for QANTAS and had seen the Bach ad, so I knew what Jimmy looked like," they confessed, adding that they also sat in front of the filming crew on their flight home and took the opportunity to investigate!
"I was like, 'Oh, are you guys the Bachie crew?' I got silence and half smirks, and I just nodded and said, "I will take your silence as a yes'." Well, as they say in the world of journalism — no comment is still a comment!
In the past, The Bachelor Australia has splashed out on extravagant finale locations such as South Africa, New Caledonia and Thailand, but due to strict COVID-19 border closures it is understood the finale will be filmed in Australia — and we think that Uluru is a pretty magical place for Jimmy to confess his love to one lucky lady!
You can watch all the love unfold on The Bachelor on Wednesday and Thursday nights at 7:30pm on Channel 10 and 10Play!
Get the tea first! Follow So Dramatic! on Instagram, and tune in on Mondays to get your reality tea fix with the So Dramatic! podcast with Megan Pustetto.