Resident Bachie bad boy, Ciarran Stott is headed for another go with the Bachelor franchise, this time appearing on The Bachelorette Sweden.
As reported on episode 81 of the So Dramatic! Podcast with Megan Pustetto, Ciarran doesn't speak Swedish, so this is gonna be reeeeal interesting.
A source revealed: "It's not an English speaking show so I don't know how he will communicate with the Bachelorette." We wonder if f*ckboy is an internationally recognised language?
The same source also spilled that both the Bachelor and Bachelorette Sweden are being filmed at the same time, on the same Greek Island, so apparently it's just one big f*ck fest. Charming.
"How desperate for clout that is going on the Swedish Bachelorette and he speaks not a word of Swedish and she hardly speaks any English," they added. Their words not ours!
While Bachelor in Paradise Australia seems all but dead in the water, apparently Ciarran — who rose to fame on Angie Kent's season — is doing it in the hopes it will lead to another Paradise stint. Ciarran, you left Melbourne for Greek Islands – we think you've already found paradise!
At the time of recording (May 2021), Ciarran was quarantined in Greece and to be honest, it's probably a safe place for him to be…
Now, you may be wondering how Ciarran found himself on the radar of the Swedish casting producers.

One Channel Ten production source told Megan: "Angie's season aired in Sweden about a year after it aired here and they loved it! So they would be very familiar with him and that's why they would have reached out to him."
The same source revealed that Ciarran will be going on as an Aussie Bachelor star like they do sometimes with Paradise. American Alex anyone?!
Of course, the Swedish producers only saw The Bachelorette Ciarran and not the Ciarran we all got to see on Bachelor in Paradise.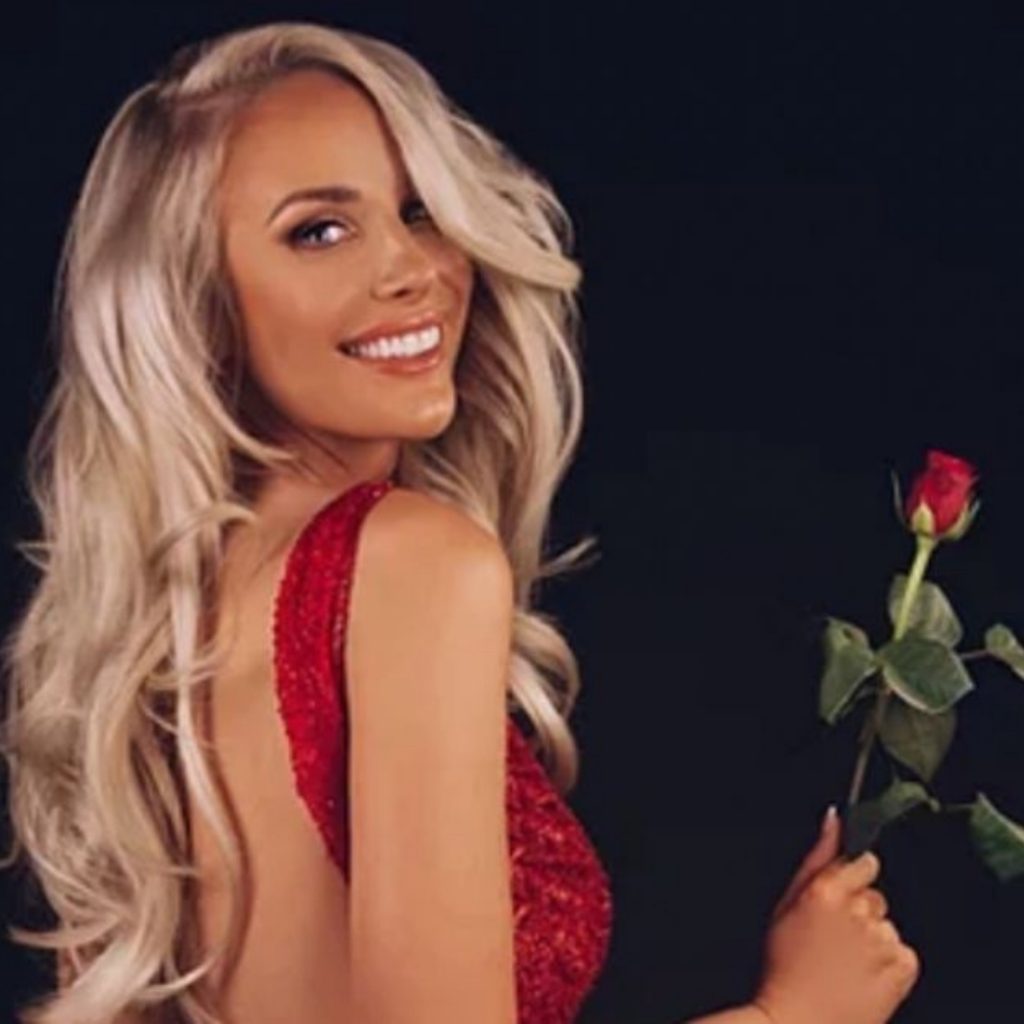 He'll be loving himself sick over there with all the babes throwing themselves at him. Or not, they might be like who is this tatted up chav?
It also turns out that during the last season of the Swedish Bachelor, they had one American contestant who didn't speak Swedish and it was painful to watch. She felt super left out at times and it was really awkward. Ooft.
One So Dramatic! podcast listener, who lives in Sweden, told Megan that "Swedes speak pretty perfect English but they hate speaking it and the show is 95% in Swedish," while another said: "This year's bachelorette actually has an ex with a similar look (lots of tattoos and blonde) and with a bit of a wild personality. I can definitely see Ciarran going far (if her ex wasn't a fuckboy and scared her away from similar guys which is very possible). The language thing will probably be fine because most Swedes speak English fluently."
The Swedish Bachelorette 2021 is Swedish TV personality, Julia Franzén, and while at the time of publication her Insta is private, you can see by the promo pic and she is absolutely drop dead gorgeous!
"A lot of people probably think that I'm looking for a typical costume guy who is handsome and tall and has a good career," she said in a press release. "But the most important thing to me is that he's safe and fun.I want a slightly crazy guy who is a bit chaotic. I've met a lot of people, but it was never right. Now I think it's time."
So maybe Ciarran will have a chance at stealing her heart after all!
Get the tea first! Follow So Dramatic! on Instagram, and tune in on Mondays to get your reality tea fix with the So Dramatic! podcast with Megan Pustetto.