It's the reality TV crossover we didn't know we needed with three former Bachelorette Australia stars spotted on Luxe Listings Sydney.
In a twist that absolutely no one saw coming, Sydney housemates, Trent Cray, Shannon Karaka and Adam Todd (Elly and Becky Miles' 2020 season) all landed themselves a gig as extras on Luxe Listings Sydney.
As reported on episode 73 of the So Dramatic! Podcast with Megan Pustetto, the reality stars were all cast as topless waiters for a scene of the hit reality show which centered around Simon Cohen surprising right-hand man Tammy Bennett with, wait for it…a bachelorette party. What a coincidence.
If that's not cool enough, Trent actually met his new girlfriend Bianca at that same party. She was also cast as an extra for the series and they struck up a romance on set during filming! What a beautiful love story! Definitely one to tell the grandkids!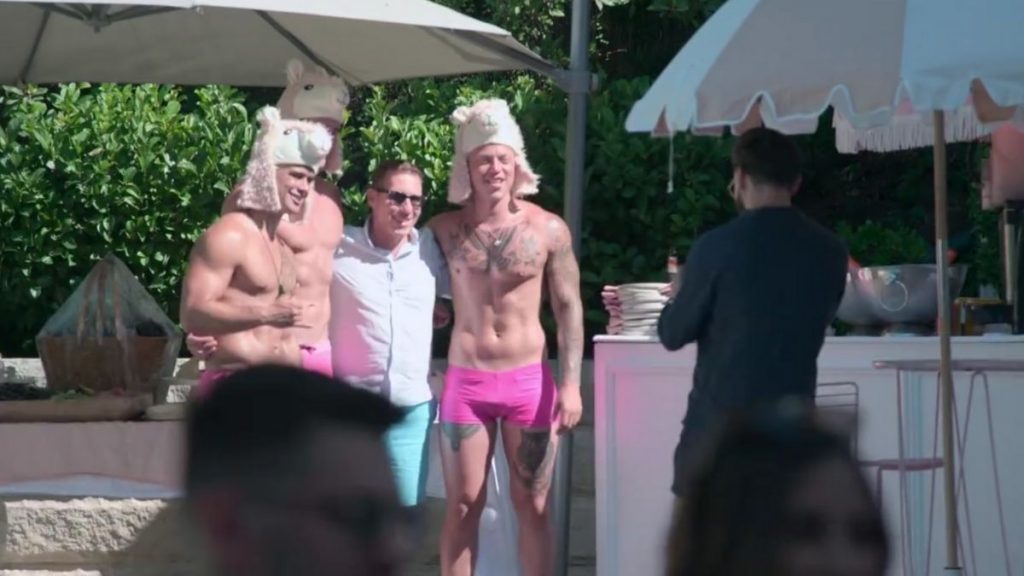 And since reality TV pyramid scheme knows no bounds, during Married at First Sight 2021, Trent also had a cameo as Bec Zemenek's BFFL! He said more in this one scene than his entire time on The Bachelorette!!
But seriously, reality TV is more incestual than a cult.